Top Spring 2020 Fashion Trends That Took Over The Runway
Spring 2020 is right around the corner, is your wardrobe ready?  This year spring fashion is taking us for a twist. When you think "spring fashion," you think, pastels, cardigans, soft textures, and colors, well not this year. 2020 is coming at us fast, no worries we got you! Keep reading to see what's trending for this year's spring 2020 fashion.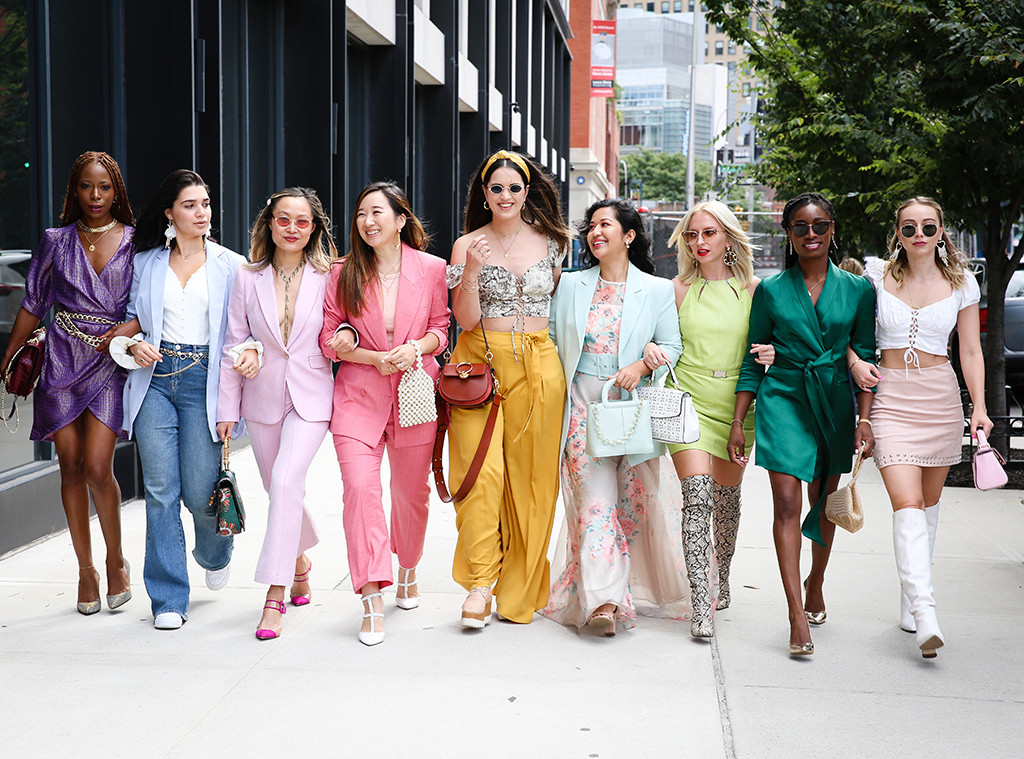 1. Bye-Bye pastels and hello vivid color!
It has been a long winter and spring is ready to bloom. The runways were filled with lots of bright and bold colors. Designers likes, Valentino, Tom Ford, and Balenciaga were not shy to hold back those bold looks on the catwalk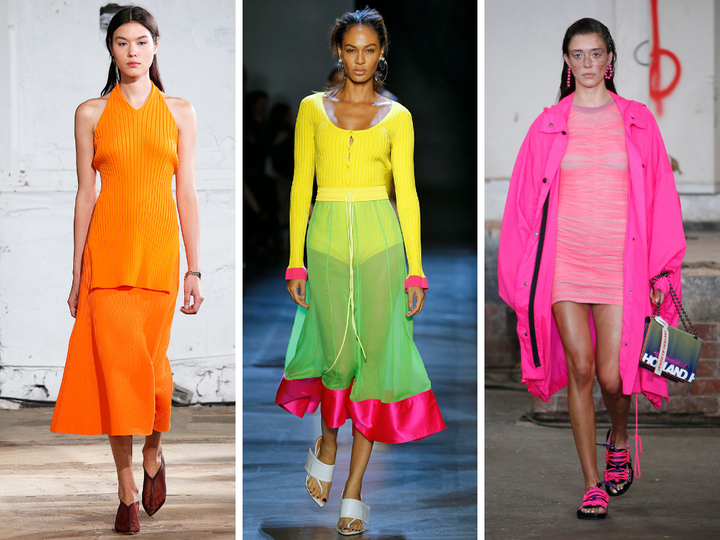 2. Disco Anyone?
The Disco collar is back and looking as sharp as ever. Popular in the 70s' and 80s' the Disco collar was famously worn by John Travolta on "Saturday Night Fever".  We've seen disco collars on everything from shirts, vests, and coats. Personally, I think disco collars are great for color blocking and, it's a bit refreshing to see that old school class.  
3. "Who Wears Short-Shorts"
Hot Pants, short shorts, whatever you call them, they are here! We almost missed these micro shorts on the runway because, well…they are so itty bitty.  Short shorts are a spring/summer staple that is easily transformable from day to nighttime.  
4. Bermuda Suits
Thank goodness Bermuda shorts are back because those short shorts were giving me some anxiety. Bermuda shorts fall just below your knee, usually giving a more relaxed look and fit. Take your breezy Bermuda shorts from day to night by pairing a blazer for a chic look.  
5. Bra Tops
If you've seen any fashion shows this season you've defiantly seen the bra top. Every designer has their own style bra top this season. When I think "Bra Tops," I think of the ever so talented Selena and her famous bustier. I live in NYC amongst 9 million people and, I have never seen anyone walk down the street with just a bra top on. Unless you're by the pool or beach, I would defiantly suggest pairing it with a loose crop top or some sort of open T-shirt.  
EDWARD BERTHELOT/
GETTY IMAGES 
6. Tiers
 and Tiers
Ariana Grande's Grammy dress…need I say more? Tiering dresses, tops and skirts are flowing down the runway and It looks GOOD! This style is a bit hard to pull off if you are part of the tiny girl committee like all 5ft of me is, but it is still possible! If you're a shorty, tiering skirts with a tucked-in top is a must. If you are on the taller side, try giving a tiered dressed for a spin.  
7. Retro Prints
Gucci/Harry Styles
Patterns from the '60s and '70s have found their way from our grandparent's walls and on to our clothing and, I must say, I like it! Bold retro prints are everywhere. Gucci has been taking the retro look and running with it for a year now.  Celebs like Harry Styles and Bella Hadid have also embraced the Retro look. Most people don't hold on to outdated clothing so instead of shelling out big bucks for vintage looks, try your luck at your local thrift shop for an actual retro piece at an approachable price.  
8. Polka Dots
Hope you all held on to your "itsy bitsy teenie weenie yellow polka-dot bikini "because Polka Dots are trending! Polka dots. Some people associate polka dots with Venezuelan fashion designer Carolina Herrera, who used polka dots on most of her dresses during the late 1980s and early 1990s, as well as on the boxes of her perfumes. Polka dots will never go out of style, they are a classic within the fashion world. 
9. Birds of a Feather
I feel like I am living in the movie Clueless…Feather clothing is back again, and it means business. It really was only a few years ago that feathers were on every Jovani dress at every prom but now, it's on vests, dresses,
and tops. I suppose there is a time a place for it but, if you can pull off an all feather dress, I applaud you with my full heart. Don't get me wrong, feathered clothing can be stunning, it's great as an accent however, seeing these full feathered dresses coming down the runway made me think…Am I at a runway show or at the audition for the next big bird… 
10. Spring Leather
Leather skirts, shorts, dresses, jackets, vests, everything, and anything leather is trending this season. Leather is the top spot for fashion this spring 2020. If you're not a fan of leather, of course, there's the faux leather option which I usually opt-in for. Leather has always been popular within the fall and winter months however, it's ready to make its springtime debut. 
What Spring 2020 fashion trend are you most excited for?
Comment below and don't forget to drop your 
Poshmark
 Closets!